APS – December 27th, 2017.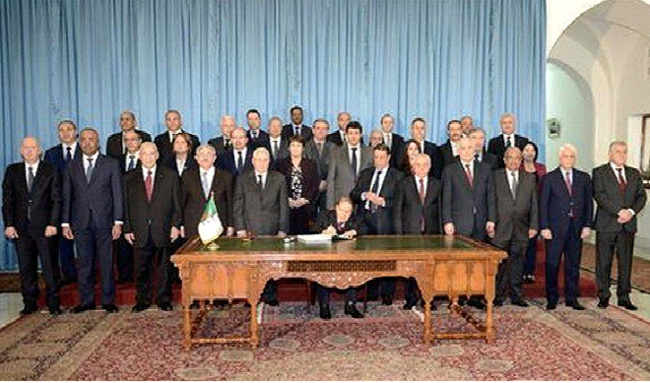 ALGIERS- President of the Republic Abdelaziz Bouteflika signed in Algiers, the Finance Act 2018.
The Head of State inked the document at the headquarters of the Presidency of the Republic in presence of senior state officials and members of the Government.
The Finance Act 2018 provides for a series of measures aiming at encouraging productive investment and increasing budgetary revenues while maintaining national solidarity.
The overall expenditures are expected to total 8,628 billion DZD, including 4,043.31 billion DZD for capital expenditure and 4,584.46 billion DZD for operating expenditures.